We're Getting Mutants in the MCU - The Loop
Play Sound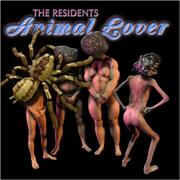 "Animal Lover" is an album released by The Residents. The concept is that the stories are about human life from the view of various animals. It was released in 2005.
Section heading
[
]
- On the way (To Oklahoma)
- Olive and Grey
- What Have my Chickens Done Now?
- Two Lips
- Mr.Bee's Bumble
- Inner Space
- Dead Men
- My Window
- Ingrid's Oily Tounge
- Mother No More
- Dreaming of an Anthill (Teeming)
- Elmer's Song
- The Monkey Man
- The Whispering Boys
- Burn My Bones
Trivia
[
]
- The second disc on the double CD edition is "I stood at my window, staring at an arcing streetlight. A Sudden Wind made me pull my shoulders to my ears. I pissed into the dark. It smelled like canned tuna. My swollen lip throbbed. I could still taste the blood. My eyes rolled back for memories. I stopped. I was changing details in my mind, remembering what I only wanted it to be, not what it was. I had only a short time to do what had to be done. After that, it will all be forever absorbed by my Imaginary Jack". It was later released as an mp3 by the name of "Imaginary Jack".
- The only three tracks that don't have stories are "Mr.Bee's Bumble", "Ingrid's Oily Tounge", and "Dreaming of an anthill (Teeming)". No stories are listed in the booklet for these songs, so it might that the listener should come with their own stories.
- An instrumental version of this album was released in 2008.
- The background music on "Burn my Bones" is a dismantled, instrumental version of "Two Lips".
- "My Window" was performed as an encore on the "Bunny Boy" tour.
- Both the cd and lp came with a booklet that contained the stories.