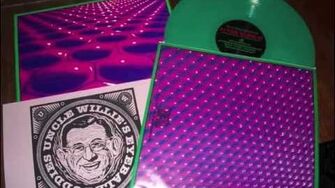 "For Elise" is a one sided album released in 1987. It contains a 30 minute cover of Beethoven's "Fur Elsie", and is sometimes thought to be part of a long lost "American Composer series" part three.
Track Listing
[
]
- For Elsie
Trivia
[
]
- The first 1000 copies pressed were released on green marbled vinyl.
- On the non-playable side of the lp, there is a picture of The Residents' "Offical Product" logo.
- "Intermission music from the Thirteenth Anniversery show" appears on both the spine and the disc label.
- An excerpt from "Santa Dog '84" can be heard on this album.