The George and James album contains one side of reworked George Gershwin songs, while side two has reworkings of the complete side one of James Brown's classic Live at the Apollo.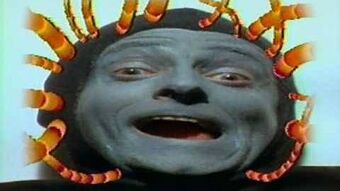 Both the album "George and James" and the single "It's a man's, man's, man's world" were released in 1984. The single was released to advertise the album even though the songs were not on the full release. The "James" side of the album is a medley of songs while the "George" side is three seperate tracks.
Track Listing
George Gershwin Side
-Rhapsody In Blue
- I Got Rythm
- Summertime
James Brown Side
- Live at the Apollo
A.Intro
B. I'll Go Crazy
C. Try Me
D. Think
E. I Don't Mind
F. Lost Someone
G. Please, Please, Please
H. Night Train
Single
- It's a man's, man's, man's world
- Saftey Is A Cootie Wootie
Trivia
- "It's a Man's world" had a video made for it in 1984.
- The audience on the "James" side are samples from The Mole Show audience.
- A cover of "Summertime" also appears on "Ballad of Stuffed Trigger".
- A download was released on The Ralph Records website of the "James" side played at 45 RPM.
- "Its a Man's World" was played at the "Icky Flix" show, and was sung by Molly Harvey.