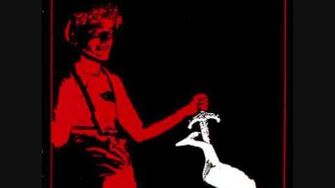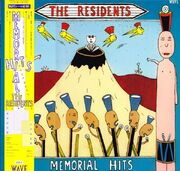 "Memorial Hits" is a compilation released by The Residents. It compiled various Resident songs from 1976 to 1984. It was released in 1985.
Track Listing
[
]
- Festival of Death (Excerpt)
- Its a Man's, Man's, Man's World
- Elvis and his Boss
- Whatever happened to Vileness Fats?
- Satisfaction
- Serenade for Missy
- Diskomo
- Six things to a Cycle
Trivia
[
]
- This album was used to promote The Residents in Japan, so when they came to perform the Thirteenth Anniversery Show, their would be a bigger group of people interested.
- The lyric sheet was not actually supported by The Residents, but by the staff of Wave Records. By repeatedly listening to the songs, they figured out the lyrics themselves.