(Adding categories)

Line 23:
Line 23:
 
 
 

- This cd has a limited edition of 500 copies.

 

- This cd has a limited edition of 500 copies.

 
+

[[Category:UWEB]]
---
Revision as of 18:29, 26 June 2014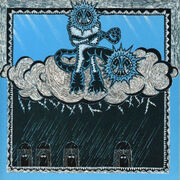 "The Snakey wake" is a cd of studio recordings of songs played live at Snakefinger's funeral. It was released as a limited edition cd in 1988.
Track Listing
- Six more miles
- Lament
- Exotical
- Primal
- Depart
Trivia
- There also a mp3 of these songs performed elive, and also contains the track "N. Senada set".
- This is the second UWEB release, "Santa dog '88 " being the first.
- This cd has a limited edition of 500 copies.