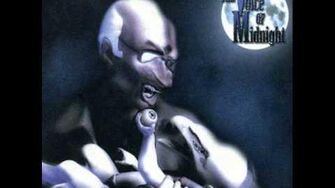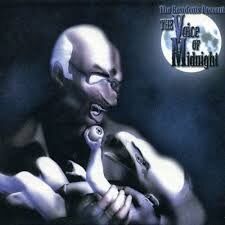 "The Voice of Midnight" is an album by The Residents. The plot of the album is that the protagonist, Nate, has a fear that The Sandman is stalking him. It was released in 2007.
Track Listing
[
]
- Scene 1- The Sandman
- Scene 2- Mental Decay
- Scene 3- Claire's Response
- Scene 4- In The Dark
- Scene 5- Professor Caligari
- Scene 6- The Telescope
- Scene 7- True Love
- Scene 8- Seven Cats
- Scene 9- Catatonia
- Scene 10- The Proposal
- Scene 11- The Tower
- Scene 12- Epilouge
Trivia
[
]
- This album is highly influenced by the short story "Der Sandmann" by E.T.A Hoffmann.
- The first 500 copies came with the five track ep "The Sandman Waits". It was originally going to come with the first 300 copies, but the album was so high on demand, that they decided to release more copies.
- The cd came with a 16 page booklet, but it is a shorter version of the booklet that comes with the Mute release of this album.