watch 01:36
We're Getting Mutants in the MCU - The Loop
Play Sound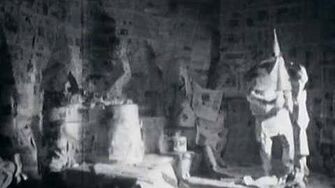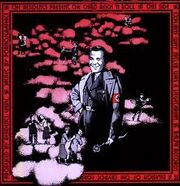 "The Third Reich N' Roll" is the third album by The Residents. It was recorded in the "Vileness Fats" era, but none of the songs from the album appeared in it. It is following The Theory of Obscurity, saying that rock n' roll is brainwashing the youth. It was recorded and released in 1975. It is made up of two suites, and are all covers of the top 40 hits of the 60s.
Track listing
- Swatzikas on Parade
- Hitler was a vegetarian
(bonus tracks)
- Satsifaction
- Loser= Weed
- Beyond the valley of a day in the life
- Flying
Trivia
- The Residents' first music video used this album's songs for the soundtrack. It used props and sets from Vileness Fats, and was also filmed in black and white.
- In 1980, a "Third Reich N' Roll" collectors box was released, including a copy of the album pressed in red vinyl. 
- In Germany, the original cover art is illegal. So when the record came to Germany, they had to cover the offensive symbols with censors. These 'censors' were really just stickers with the word CENSORED on them pasted repeatedly over the cover.